Social Media Is The Best Way To Build Links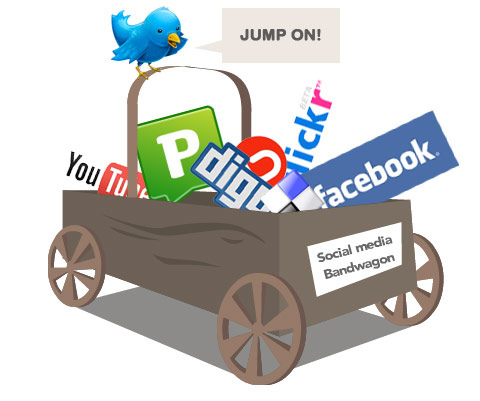 photo credit: Matt Hamm via photopin cc
Over the years, social media has grown from connecting with long lost friends and family members to building stronger marketing and promotional platforms. When social media is viewed as a business tool, rather than just a way to connect with personal contacts, it is easier to see the potential for link building. The premise of online marketing is to build an audience to engage with on a consistent basis. When engagement is successful, there is a stronger chance of receiving website clicks.
Set up profiles:
The first step in building links is setting up profiles. Profiles should be set up specifically for the business name, making it easier for potential visitors to find. The best place to start is with Google+ and then work on setting up profiles for Facebook.com, Twitter.com, and Tumblr.com. Remember, the more profiles that are set up for the business, the more places there will be for link placement.
Make a time investment:
Beyond setting up the profiles, a certain level of time commitment is required for social media marketing. This marketing strategy is not a "set it and forget it" tactic, but rather one that requires planning and dedicated time. There are ways to schedule postings using tools like HootSuite, where you can set up a number of items to post throughout the day or week. This method does require some pre-planning, but it works effectively for those who can only designate a certain chunk of time throughout the business day for social media link building.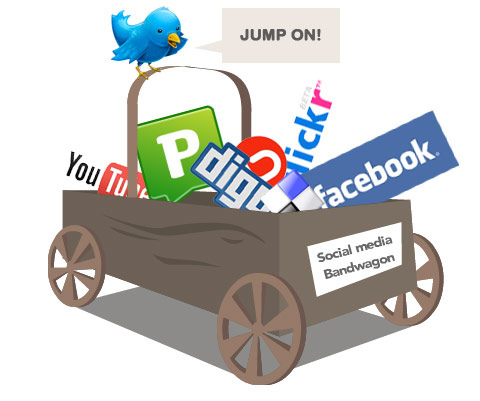 photo credit: Matt Hamm via photopin cc
Consider the pro's and con's:
When building a social media platform, there are some pro's and con's to take into consideration. For example, in addition to the business being able to post whatever they want whenever they want, visitors to these profiles can do the same This is where online reputation plays a big role because, if a customer or client posts a negative review or a complaint, it is up to the social media manager or business manager to address the issue immediately. This "con" is often one that makes businesses leery of using social media to build links and establish an online platform. Despite this, social media is still one of the best ways to build links.
Don't focus solely on promotion:
One of the biggest mistakes a business can make with social media is focusing only on promoting their own links. This not only causes engagement with their audience to fall off, it makes their social profiles look like one big commercial. The trick is sprinkling in content that is relevant to the business, as well, such as news articles, blog postings, and videos that will interest the audience enough to visit frequently. Once the business's audience is connected, the last thing anyone wants to happen is to lose them because they are bored or disinterested. When connecting with an audience that is interested in a wide range of quality content, it is up to the business to deliver this on a daily basis.
The bottom line:
Social media profiles for business need to reflect a certain amount of professionalism. Consistent branding across all platforms needs to occur to create an trustworthy brand in the minds of consumers. Time must be invested in maintaining a presence on these platforms in order for link building efforts to be successful. In addition to the positive benefits of having numerous social media accounts, some potential negative elements must also be expected and handled. Avoid spending too much time promoting links that are focused on the business, rather share additional content pertaining to the business.
About the author: Jennifer Greenleaf is a freelance writer and author hailing from the great state of Maine. She has written 1,000's of articles that have required a certain level of social media engagement. You can learn more about her career and interests on Google+.